Vascular disease is any abnormal condition of the arteries or veins. Made up of blood vessels, the vascular system transports blood to and from the heart, providing oxygen, nutrients, and waste removal to every cell in the body. Due to the vital and intricate nature of the vascular system, conditions and diseases can be life threatening, you should consult a specialist if think you may be having a symptom of vascular disease or are at high risk for developing vascular disease. Vascular & Cardiology specialists can help to test and diagnose vascular conditions and diseases using a multitude of new age technology, it is important that you see a specialists as soon as you notice symptoms, as it will give you the best treatment outcome.
Modifiable Risk Factors for Vascular Disease
Diabetes
Hyperlipidemia
Smoking
High blood pressure
Obesity
Lack of exercise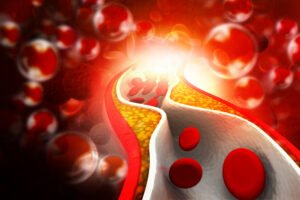 Carotid Artery Disease
Peripheral Artery Disease
Abdominal Aortic Aneurysm
Carotid Artery Disease
Coronary artery disease (CAD), also called coronary heart disease, is a condition in which plaque (plak) builds up inside the coronary arteries. These arteries supply your heart muscle with oxygen-rich blood.
Plaque is made up of fat, cholesterol (ko-LES-ter-ol), calcium, and other substances found in the blood. When plaque builds up in the arteries, the condition is called atherosclerosis (ATH-er-o-skler-O-sis).
Plaque narrows the arteries and reduces blood flow to your heart muscle. It also makes it more likely that blood clots will form in your arteries. Blood clots can partially or completely block blood flow.
Peripheral Artery Disease
Abdominal Aortic Aneurysm
Vascular Conditions & Diseases