VASCULAR LAB
The Heart & Health Medical Vascular Lab is a new state of the art facility delivering the latest in vascular diagnostic methods and technology.
EXPERT VASCULAR TEAM
The expert vascular diagostic team at Heart & Health Medical leverages decades of experience with the latest techniques in vascular testing.
Long Island's Vascular Doctor
Long Island Vascular Center is the most advanced and cutting edge vascular studies lab near you in Long Island, run by the best vascular doctors and specialists in New York. Part of the Heart and Health Medical network with over 15 years of experience delivering the best cardiology care, Heart and Health has been voted the best cardiology in Long Island and has received numerous citations from New York State, Nassau & Suffolk County, as well as the Towns of Oyster Bay and Babylon for outstanding service to the community. If you are suffering from a vascular or cardiovascular disease, or you are starting to see symptoms, contact the trusted team at Heart and Health to diagnose any underlying issues and create treatment or preventative treatment plans to ensure your long term health.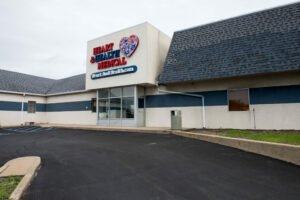 The Long Island Vascular Center is located on Sunrise Highway in Massapequa, NY