VASCULAR LAB
The Heart & Health Medical Vascular Lab is a new state of the art facility delivering the latest in vascular diagnostic methods and technology.
EXPERT VASCULAR TEAM
The expert vascular diagostic team at Heart & Health Medical leverages decades of experience with the latest techniques in vascular testing.
Long Island's Vascular Doctor
Welcome to the Long Island Vascular Center, the most advanced and cutting-edge vascular studies lab in Long Island. As part of the esteemed Heart and Health Medical network, our center is staffed by some of the finest vascular doctors and specialists in New York, offering expert care close to home.
With over 15 years of experience in delivering top-tier cardiology services, Heart and Health Medical has earned the distinction of being voted the best cardiology provider in Long Island. Our commitment to excellence is further acknowledged through numerous citations from New York State, Nassau & Suffolk County, and the Towns of Oyster Bay and Babylon, recognizing our outstanding service to the community.
Whether you are experiencing symptoms of vascular or cardiovascular disease or seeking to address potential health concerns proactively, the trusted team at Heart and Health Medical is here to assist. We specialize in diagnosing underlying issues and crafting personalized treatment or preventative plans, ensuring your long-term health and well-being.
Contact us at the Long Island Vascular Center for expert consultation and care, and take a significant step towards safeguarding your vascular health.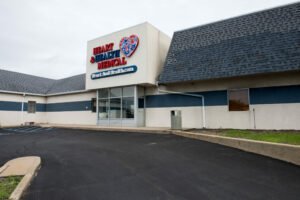 State-of-the-Art Diagnostic Services at Long Island Vascular Center
At the Long Island Vascular Center, our commitment to your health is reflected in our state-of-the-art diagnostic services. We are equipped with the latest in vascular imaging technology, allowing for precise and early detection of a wide range of vascular conditions. Our laboratory specializes in non-invasive tests, such as Doppler ultrasound, ankle-brachial index testing, and carotid ultrasound, providing detailed insights into your vascular health with minimal discomfort.
Our diagnostic capabilities are key in identifying conditions such as peripheral artery disease, carotid artery disease, and venous insufficiencies. Early detection through these advanced techniques is crucial for effective treatment and can significantly reduce the risk of complications such as stroke and heart attack.
Personalized Treatment and Compassionate Care
At our center, we believe that every patient deserves a personalized approach to their healthcare. Our team of vascular specialists works closely with you to understand your unique health needs and concerns. Based on our comprehensive diagnostic findings, we develop targeted treatment plans tailored to your specific condition.
Our treatment options range from lifestyle modifications and medication management to more advanced interventions, always prioritizing your comfort and health. We are committed to guiding you through every step of your treatment journey, ensuring you receive the highest standard of care in a supportive and compassionate environment.
Join Our Community of Healthy Hearts and Vessels
Being a part of the Long Island community means more than just providing medical services; it means building relationships and fostering a culture of health and awareness. We regularly engage in community outreach programs, health education seminars, and wellness events to promote vascular health awareness.
We invite you to join our community at the Long Island Vascular Center. Whether you're looking for preventive care or managing a specific vascular condition, our doors are always open. Experience the difference in vascular care with a team that truly cares about your heart and vascular health.
The Long Island Vascular Center is located on Sunrise Highway in Massapequa, NY